Woodbury & District Skittles League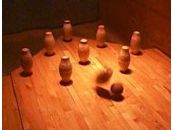 Woodbury & District Skittles League
News Report
Update
Author: Trevor Vincent, 26/06/20
Good Evening I hope you are all well and keeping safe
Now the lock down and social distancing is changing slowly I will be contacting
all teams from the 1st August 2020 about the 2020/2021 season.
With Pubs and Clubs opening on the 4th July 2020 I will be contacting all landlords at the
end of July about the 2020/2021 season.
The 2020/2021 skittle season will not start before Monday 5th October 2020
The Registration Fee for the 2020/2021 season has been reduced and teams will be able
to pay that by online banking.
If anyone has any questions please contact me on 01395 568728 or 07977 809734
or email me at trevorvincent891@btinternet.com please do not email the website.
Thank you Trevor Chairman/Fixture Secretary
Follow the site to get the latest news and results straight to your email