Woodbury & District Skittles League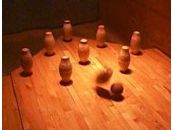 Woodbury & District Skittles League
Woodbury & District Skittles League
Woodbury and District Skittles Association
WELCOME to the site of the Woodbury and District Skittles Association
The object of the Association is to foster, organise and promote competitive skittles amongst clubs within the area by means of League and Cup competitions.

Membership of the Association shall be open to any team within a reasonable area of Woodbury.New teams wishing to be considered for entry to the W.D.S.A. should apply in writing to the Fixture Secretary who will send out an application form. Upon receipt of the completed application form, the team will be added to a waiting list.
Team venues exist across the area at local pubs and clubs.
Select the area of the web site you wish to view from the menu above
Any team wishing to place any item of news on this web site can do so by forwarding submissions via the 'Contact Us' option.
If you are a visitor to this site and are interested in joining a team, in the first instance please contact the landlord or steward of any of the team venues which can be seen by selecting VENUES from the above menu
Follow the site to get the latest news and results straight to your email